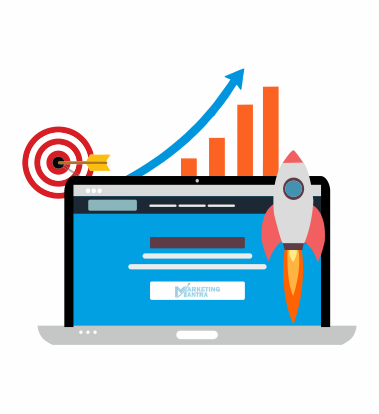 Search Engine Optimization Services, Calgary, CA
How do you make sure your best looking website is searchable? With Search Engine Optimization, make your website appear in search results organically for not just for the local or national market but worldwide. It helps in increasing your brand awareness, providing an exposure to unlimited free traffic from search engines.
SEO is not an expense but an investment that aids in bringing a huge amount of traffic on your website that are potential leads for your sales leading to an increase in profitability. It is the most affordable and effective digital marketing strategy that reaches to its right audience who seek for a particular information. SEO will make sure your business runs till perpetuity with trust and credibility for providing accurate information that users are looking for.
Quick SEO FAQ's
Interested In Our Service? Let's Discuss!
Testimonials
Thanks a lot, team Marketing Mantra. Your efforts are showing results and my business has started to grow. Online visibility of my business grew a lot. I am surely continuing our business relationship for a long term.
You guys are the best at PPC. Had tried it with someone else before but your created campaign was very effective. Thanks for creating not only awesome PPC campaign but also for recommending where and when to do PPC, which totally changes the scenario.
If anyone wants to have a one-stop solution for digital marketing, this is the place you were looking for. They are experts in all – SEO, PPC and SMM. Thanks for improving the ranking of my website.
Professional approach to complex challenges should be your tagline. Your way of explaining things was the most attractive thing for me. Transparency is the other thing that impressed me about you. Best of luck in your future endeavours.
Great work guys. Working with you was a very satisfying experience. What I liked the most was your straight forward nature. You didn't give me any fake promises and achieved more than what I expected. Keep going. Hope to work with you again, soon.